Therapy For Children
Therapy For Children
Has your child ever come home from school and acted in a way you didn't understand? Maybe they've been acting out all of a sudden, and you don't have the slightest idea why. As the African proverb goes, "It takes a village to raise a child." This is because your child never belongs to a single parent or home. They are often the children of their entire community and will eventually be molded by all the people around them. Your children also likely have a lot of questions that few grown-ups around them have the patience or intelligence to answer. This is where a child therapist can help. A child therapist is a nurturing, trustable adult that's trained in psychology. Kids can share problems with them that they would never share with their parents and get an outsider's expert guidance on whatever's troubling them.
When Your Child Is Troubled
Child psychologists are experts at understanding troubled middle-schooler and teenagers. They understand the specific struggles that a child undergoes in understanding their place in the world, understanding how their own emotions work, and why they feel the way they do about things. These psychologists can help children make sense of what is going on around them in a simple way that they can understand.
Unlike adult psychologists, child psychologists make use of games and activities to help children learn simple things adults take for granted, such as –
Waiting your turn before you speak

Understanding someone's point of view in a conversation

Having self-control

Being patient

Sharing with other people
A child psychologist can help your child learn coping mechanisms to deal with the emotions they feel on a day-to-day basis, including all the emotional chaos that comes with puberty, and the mess that happens before, during, and after said puberty. Children are also vulnerable to adjustment stress as they're forced to deal with divorced parents, transferring schools, making friends, and dealing with bullies. This is a crucial period where a lack of good coping mechanisms can ruin their potential to grow up emotionally healthy and realize their full potential.
How Can I Tell If My Child Needs Counseling?
Troubled children can learn to hide their emotions at a very young age. However, problems in children usually end up manifesting in a similar set of ways. Look out for the following signs of distress to gauge if your child needs to see a child therapist:
They pee the bed

They socially withdraw from things they previously liked

They are aggressive for no discernible reason

Their grades drop without warning

They spend most of their time alone

They engage in drug and alcohol use

They fail to adjust to new social situations and environments

They have low self-esteem
If your child has any of the following medical conditions, it's well worth your time to seek out a counselor for help:
They have eating disorders

They have ADHD

They have OCD

They have autism

They show abnormally precocious behavior

They engage in self-harm and self-destructive behaviors
How Can Child Counselors Help?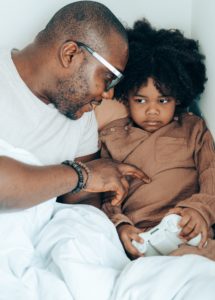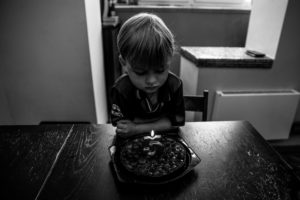 The therapist will first insist on talking to you and your child together. They will then ask them questions alone and see how they respond. This is to get an overall picture of your child's behavior. Then they will brainstorm on the best way to include you in their therapy so that everyone can ultimately assist in the counseling process. A therapist has a limited number of sessions with your child every week. The real nurturing work is being done in your home, at school, and among their friends. As your child attends more sessions, the therapist will begin to use activities and games to teach them how to follow directions, listen, share, be patient, and learn to lose. There are a lot of skills that adults take for granted yet require constant reinforcement in children to ultimately develop their minds as healthily as possible. By learning positive behaviors when they're young, your children will be able to develop more emotional intelligence in the long run and become self-sufficient adults one day. The therapist will routinely praise and support your children to instill confidence. Healthy thinking patterns and confidence can work like magic on an otherwise depressed and troubled young child. The therapists can contact you at the end of their sessions to share any insight or additional knowledge they have gleaned that you might otherwise never have learned.This can help you guide your child at home and help them in additional ways only you can provide as a parent. If you'd like to help your child grow into an emotionally healthy adult, Kaiser Insurance has a variety of mental and health services available. Our facilities in Lakewood are open Monday through Friday, 8:00 a.m. to 6:00 p.m. for appointments. Click the link to find child Therapist https://www.ale.staging.westsidebehavioralcare.com/