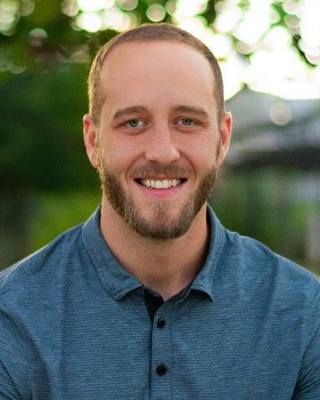 Tye Kemp -
LPC


Tye believes that some clients are best served by simply creating a space where they can safely be present and honest with themselves.
Tye Kemp Has Limited Availability
To connect with Tye Kemp, please contact our scheduling team at info@westsidebehavioral.com any time.
The experience of life can be dark at times, but it is my sincere belief that with positive intention, dedicated effort, and genuine connection we can brighten our journey. My professional experience in private practice, non-profit agencies, and schools has given me the ability to comfortably work with and counsel individuals addressing various issues. I received a Bachelor of Science in Psychology and a minor in Neuroscience from Texas A&M University in 2012. I completed my master's degree in Counseling from The University of North Texas in 2015.
My primary cliental are teenagers and adults struggling with issues revolving around depression, anxiety, and phase of life concerns. I have five years of experience operating under a federal contract serving clients who were battling addiction, poverty, joblessness, divorce, domestic violence, trauma, abuse, suicidal ideation, isolation, grief from loss of family member, serious health concerns, and many other of life's obstacles. The clients I have worked were facing some of life's most difficult of life's circumstances. The experiences I have had with those client's has given me the ability to comfortably work with many types of client issues utilizing a number of techniques.
I use a personable Cognitive Behavioral approach that addresses the behavioral, emotional, physiological, and psychological patterns that underlie and perpetuate our negative experiences. I also believe that there are times when clients do not necessarily need to utilize counseling for techniques or homework but are best served by simply creating a space where they can safely be present and honest with themselves. Sometimes counseling is less about doing and more about just being. We as people need different things at different times, and it will be my sincere effort to provide a space and time to find what it is that serves you best. 
Kaiser Approved Therapist
Tye Kemp has been credentialed as an in-network Kaiser Permanente provider. Westside will be able to bill your Colorado Kaiser Permanente plan for the mental health services provided.
Verify active Kaiser status
Insurance Accepted
Client Age
Locations
Online Therapy Session

No Physical Location, CO
Online Therapy
Tye Kemp offers online therapy sessions through scheduled appointments. All Westside providers have access to HIPAA compliant and secure teleconferencing software to protect client privacy. Instructions to access a scheduled session will be sent directly by the provider leading up to the appointment.
Degrees & Licenses