Tamara Graff - LMFT
I work with people to help navigate difficulties using your strengths so you won't need therapy forever.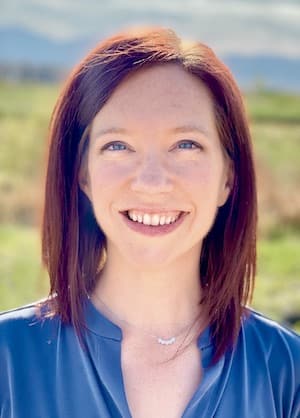 Chances are you're looking for a therapist because things are not going well. Maybe you've recently experienced a loss, are in a transition in a relationship, or are struggling with emotions that you don't know what to do with. I can help. It can be an intimidating but life changing and rewarding process. I work with people to help navigate difficulties using your strengths so you won't need therapy forever. I meet you where you are to empower you to live whole-heartedly.
My role is to get you on the path that works for you, creating a safe space for you to tell your story. I concentrate on the effect therapy will have on your relationships because our work together also needs to work outside of our sessions.
I have a passion for working with those experiencing grief, loss, and shame, and prefer to use a whole-person approach to therapy and life, striving to help you build resiliency and achieve a life of balance in your relationships.
My approach to therapy is foremost client-centered, because I believe making a personal connection is the foundation in facilitating healing, allowing clients the safe space needed to tell their story. I work collaboratively with clients to uncover protective emotions and their goals for our time together.
Tamara Graff Has Limited Availability
To connect with Tamara Graff, please contact our scheduling team at info@westsidebehavioral.com any time.
Kaiser Approved Therapist
Tamara Graff has been credentialed as an in-network Kaiser Permanente provider. Westside will be able to bill your Colorado Kaiser Permanente plan for the mental health services provided.
Verify active Kaiser status
Insurance Accepted
Client Age
Locations
Online Therapy Sessions

No physical location, CO
Online Therapy
Tamara Graff offers online therapy sessions through scheduled appointments. All Westside providers have access to HIPAA compliant and secure teleconferencing software to protect client privacy. Instructions to access a scheduled session will be sent directly by the provider leading up to the appointment.
Degrees & Licenses