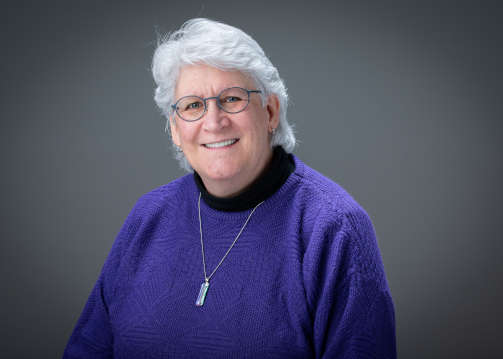 Sandy Naatz -
LPC

Available starting 12/6/2023 at 12:30 PM. Book now.
Sandy prefers teletherapy sessions, but can be available for in-person sessions after discussing the client's needs.
Offers sessions in-person and online
I am a Licensed Professional Counselor with over 25 years of professional experience including a variety of experiences in counseling, crisis intervention, psychoeducation, training, and life coaching. I believe that clients are in charge of their own lives and that it is my job to help create a non-judgmental space that clients can explore their past experiences, present circumstances, and future desires. I am a therapist who will work with you to feel heard, and to create dynamic pathways forward.
Whether you have been to counseling before, or are new to the process, I want to help make it a worthwhile and positive experience. I cannot promise you that you will never be uncomfortable because I believe that we sometimes need to explore some of the darker places in order to come through to the light. I have worked with people who have past abuse they want to heal, and people who just want to figure out the best way to get through a day and communicate with the people they care about. There are a zillion ways of "being" and in the end I want people to feel good about who they are and how they live. Sometimes that may mean acceptance and sometimes that may require change. Body, heart, mind, and spirit are all important aspects of the human condition. I would love to work with you on your journey!
Insurance Accepted
Client Age
Locations
6200 S. Syracuse Way, Suite 260

Greenwood Village, CO 80111
Online Therapy
Sandy Naatz offers online therapy sessions through scheduled appointments. All Westside providers have access to HIPAA compliant and secure teleconferencing software to protect client privacy. Instructions to access a scheduled session will be sent directly by the provider leading up to the appointment.
Degrees & Licenses