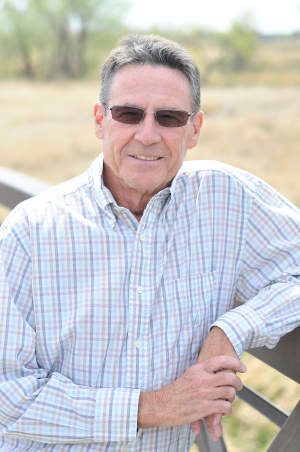 Rick Carter -
LPC

Available starting 12/5/2023 at 11:00 AM. Book now.
Rick is only accepting adult clients at this time. He is unable to accept Kaiser Medicare at this time.
Offers sessions only online
Rick specializes in anxiety, stress, depression, and ADHD.
Rick Carter is a Licensed Professional Counselor with over 25 years  experience in the mental health field in counseling.  He received his bachelors degree from Towson State University in Maryland and his masters degree locally in Counseling Psychology from the University of Northern Colorado.  Rick has  experience across a variety of treatment settings with adults.  These include inpatient hospital for adults, director of adolescent residential treatment at Bethesda Hospital in Denver and outpatient therapy for adults at Kaiser Permanente for 13 years. 
Ricks extensive experience has given him a unique perspective on helping others achieve their goals in treatment and lead happier lives. You will be working together with the goal of resolving your issues using a combination of talk therapy and developing new coping skills using cognitive behavioral therapy (CBT).  He believes talking about your issues is very important, but combining this with new effective  skills and a  treatment plan for solving your problems can create positive and permanent change in your life. Rick supports his clients to move ahead in their lives by helping them develop with positive goals for change and developing an effective pathway to get there. 
Rick sees a wide range of issues and disorders for adults.  These include expertise with anxiety, depression, stress, and ADHD. Therapy begins with an evaluation and identifying initial treatment goals together.
In the first visit you can expect to complete all of your paperwork, discuss your concerns and begin to develop treatment goals to resolve or stabilize your problem areas.  You will have goals and new coping skills to use between treatment sessions which will be reviewed in each following session.  Initial goals that are set together will be modified or resolved as progress is made in treatment.  The frequency of therapy sessions will be determined by a number of factors including your clinical needs, your ability to attend and the scheduling availability.  A lot of the progress that is made in treatment takes place between office visits trying a variety of new coping skills developed together in therapy.
To schedule with Rick you can conveniently use the online scheduling feature on our website or speak with our friendly receptionists at 303-986-4197.  Initial sessions are available at specific times only and later follow-up sessions can offer a wider variety of time options to choose from.
Kaiser Approved Therapist
Rick Carter has been credentialed as an in-network Kaiser Permanente provider. Westside will be able to bill your Colorado Kaiser Permanente plan for the mental health services provided.
Verify active Kaiser status
Insurance Accepted
Client Age
Locations
Online Therapy Session

No Physical Location, CO
Online Therapy
Rick Carter offers online therapy sessions through scheduled appointments. All Westside providers have access to HIPAA compliant and secure teleconferencing software to protect client privacy. Instructions to access a scheduled session will be sent directly by the provider leading up to the appointment.
Degrees & Licenses