Rebecca Ackerman - LPC
Rebecca does not specialize in couples therapy.
Rebecca wants clients to feel comfortable to be real and raw, knowing that they will be met with unconditional acceptance.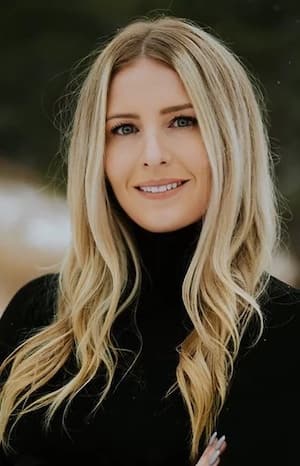 You are not defined by the struggles that are keeping you stuck. Anxiety, depression, trauma, and other life experiences take ahold of our lives and prevent us from reaching our full potential. We experience feelings of hopelessness that we cannot seem to shake. The concept of "self love" can be difficult to even imagine when we have created negative stories about ourselves in our head. No matter what we do, happiness feels so far out of reach. Pain leads us to isolate and accept the belief that we are alone and no one can help us.
Luckily, there is a light at the end of the tunnel. As hard as it is to believe, suffering gives us an opportunity to grow. Facing our truth and exploring pain allows for old wounds to heal and gives hope for a better future. You have the power to rewrite your story and decide who you want to be and what you want your life to look like. My role is to be by your side throughout this process and create a safe and nonjudgmental place for you to rediscover yourself. I believe that even the smallest steps forward should be recognized and celebrated. I want my clients to feel comfortable to be real and raw, knowing that they will be met with unconditional acceptance.
I tailor my therapeutic style to each client, based on their individual needs. I approach my clients with trauma-informed care, recognizing that most individuals have experienced trauma on some level. The modalities most commonly used in my practice are CBT, DBT, and narrative therapy. When appropriate, I incorporate mindfulness and support clients in learning how their physical health is connected to their mental health. I have experience working with adolescents, adults, couples, and families.
Rebecca Ackerman Has Limited Availability
To connect with Rebecca Ackerman, please contact our scheduling team at info@westsidebehavioral.com any time.
Kaiser Approved Therapist
Rebecca Ackerman has been credentialed as an in-network Kaiser Permanente provider. Westside will be able to bill your Colorado Kaiser Permanente plan for the mental health services provided.
Verify active Kaiser status
Insurance Accepted
Client Age
Locations
Online Therapy Session

No Physical Location, CO
Online Therapy
Rebecca Ackerman offers online therapy sessions through scheduled appointments. All Westside providers have access to HIPAA compliant and secure teleconferencing software to protect client privacy. Instructions to access a scheduled session will be sent directly by the provider leading up to the appointment.
Degrees & Licenses