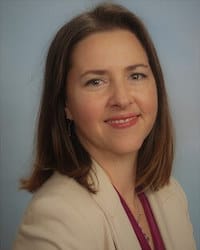 Karen Mikolic

Ph.D.


Dr. Mikolic has experience supporting children, adolescents and adults facing major life obstacles and transitions.
Karen Mikolic Has Limited Availability
To connect with Karen Mikolic, please contact our scheduling team at info@westsidebehavioral.com any time.
Karen Mikolic, Ph.D. is a psychologist who is Board Certified in Neuropsychology and licensed in Colorado, Florida, and California. Dr. Mikolic is a compassionate and dedicated therapist providing counseling for children, teenagers, adults and families. Her therapeutic approach draws from her assessment expertise and rich clinical work. She examines, analyzes and successfully treats both common and complicated emotional and behavioral conditions. Dr. Mikolic is also well versed at helping parents fulfill child care responsibilities, addressing parenting strategies at home and school, and working with families transitioning through divorce.
Throughout her training she has worked with both children and adults. Dr. Mikolic worked as both an elementary and high school teacher prior to becoming a psychologist. Her vast and impressive professional experience lends itself to supporting children, adolescents and adults facing major life obstacles and transitions. Dr. Mikolic is able to provide psychological assessment to clarify and provide treatment recommendations for a multitude of concerns, such as Attention-Deficit Hyperactivity Disorders, autism, and learning disorders. Because of her strong neuropsychology background, she is able to tailor her treatment to encourage patients to achieve their highest level of functioning, whether at school, work, or within their family and community.
Dr. Mikolic transitioned to private practice 3 years ago, after working for the Orlando Regional Medical Center for a number of years. In the hospital setting, she assisted patients confronted by traumatic brain injury, stroke, amputation, spinal cord injury, memory disorders, and other medical complications. In addition to neuropsychological assessment, she enjoyed providing therapy to support patient's emotional functioning goals as they regained their independence.
Dr. Mikolic has always balanced neuropsychology assessment and therapeutic work throughout her career. She received her doctoral degree from Palo Alto University in 2008, completed an APA approved internship at Tewksbury Hospital in Massachusetts, and completed a two-year postdoctoral fellowship at the Medstar National Rehabilitation Hospital in Washington DC.
Insurance Accepted
Client Age
Locations
Online Therapy Session

No Physical Location, CO
Online Therapy
Karen Mikolic offers online therapy sessions through scheduled appointments. All Westside providers have access to HIPAA compliant and secure teleconferencing software to protect client privacy. Instructions to access a scheduled session will be sent directly by the provider leading up to the appointment.
Degrees & Licenses