Emily Ringle - LMFT / LPC
- Offers sessions in-person and online

Emily works primarily with children and adolescents ages 5-19 and their parents, with the majority of her experience being children under 14.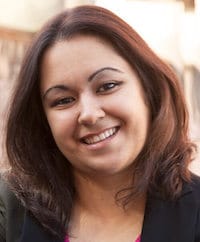 Hello! My name is Emily Ringle and I am thrilled to be working with Westside Behavioral Care. I hope to work with you on your journey to wellness.
I love working with littles. For the entirety of my career, I have worked primarily with children and adolescents ages 5-19 and their parents, with the majority of my experience being children under the age of 14. In particular, I enjoy working with trauma, anxiety, oppositional or defiant children, and of course, children who have difficulty with social skills: making or maintaining friendships, kids who may seem a little "weird" but just want to play with others.
I work from a combination of narrative therapy and reality therapy. Narrative therapy focuses on examining and overcoming messages received from society/family/etc and reality therapy focuses on choices an individual has at their disposal. In combining the two orientations, I work with clients on examining not resigning themselves to their history and circumstances but forging themselves a new path forward. When appropriate, I do use Dialectical Behavioral Therapy (DBT) to aid in this approach, as well as other tools such as play therapy, Eye Movement Densensitization and Reprocessing (EMDR), and Parent-Child Interaction Therapy (PCIT). Additionally, since my background is in family therapy, I like to incorporate family therapy as much as possible when working with children and offer family/couples therapy to adults as needed.
I am a Licensed Professional Counselor and awaiting my confirmation from the State as a Licensed Marriage and Family Therapist. I obtained my BS in Genetics from Iowa State University (Go Cyclones!) and my MA in Couple and Family Counseling from University of Colorado Denver. In my spare time, I like to go to the gym, go on walks, watch sitcoms such as The Golden Girls and Frasier, as well as read, play pool, and bowl.
Emily Ringle Has Limited Availability
To connect with Emily Ringle, please contact our scheduling team at info@westsidebehavioral.com any time.
Insurance Accepted
Client Age
Locations
11001 W 120th Ave Suite 400

Broomfield, CO 80021
Online Therapy
Emily Ringle offers online therapy sessions through scheduled appointments. All Westside providers have access to HIPAA compliant and secure teleconferencing software to protect client privacy. Instructions to access a scheduled session will be sent directly by the provider leading up to the appointment.
Degrees & Licenses