Dylan Mackie-Hernandez - LPC
My problem-solving nature paired with my desire to make a positive change in the world led me to pursue a career in counseling.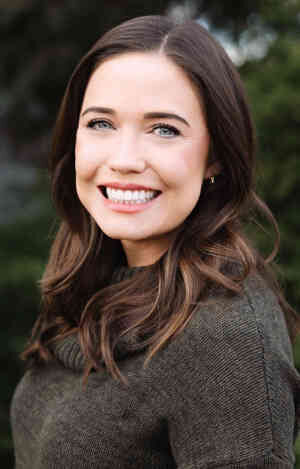 I work with high-achieving people who are intelligent, prone to overthinking, and tend to be more logical than emotional. Normally, your analytical nature allows you to solve most problems that life throws at you, but perhaps something has happened recently that has left you feeling stuck or lost. Whether it be taming your anxious thought patterns, moving through periods of grief or depression, adjusting to life transitions, or achieving healthier relationships with others- I can help you gain control over your uncomfortable thoughts and feelings and reclaim everyday joy in your life.
I describe my style as investigative and analytical, yet compassionate and collaborative. My ultimate goal is to help people deeply understand themselves as well as how patterns of thoughts, feelings and behaviors developed. From there, many clients also want to examine how more adaptive habits might be achieved, and practical skills to make these changes. I aim to maintain ideological flexibility throughout the therapy process, incorporating concepts from CBT (Cognitive-Behavioral Therapy), EFT (Emotionally-Focused Therapy), and DBT (Dialectical Behavior Therapy). I also often utilize stylistic approaches from Humanistic Therapy and ACT (Acceptance and Commitment Therapy). I believe that therapy is most effective when uniquely adapted to each individual and their specific needs.
I have almost 10 years of experience in the mental health field. I completed my Masters Degree in Clinical Mental Health Counseling Psychology in 2015. Since completing my education, I have worked in both community mental health as well as in group private practice settings. My problem-solving nature paired with my desire to make a positive change in the world led me to pursue a career in counseling. I feel so fortunate that my role as a therapist allows me to engage in genuine partnerships with amazing people every day. I look forward to working with you!
Dylan Mackie-Hernandez Has Limited Availability
To connect with Dylan Mackie-Hernandez, please contact our scheduling team at info@westsidebehavioral.com any time.
Insurance Accepted
Client Age
Locations
Online Therapy Session

No Physical Location, CO
Online Therapy
Dylan Mackie-Hernandez offers online therapy sessions through scheduled appointments. All Westside providers have access to HIPAA compliant and secure teleconferencing software to protect client privacy. Instructions to access a scheduled session will be sent directly by the provider leading up to the appointment.
Degrees & Licenses