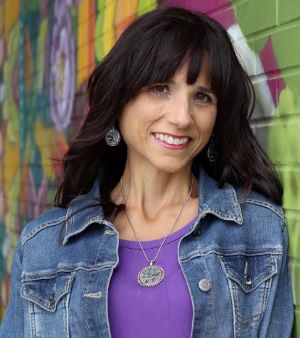 Chaya "Hiya" Parkoff

LCSW


Chaya believes the work you will do together will enable you to navigate the ups and downs of life so you can truly thrive.
Chaya "Hiya" Parkoff Has Limited Availability
To connect with Chaya "Hiya" Parkoff, please contact our scheduling team at info@westsidebehavioral.com any time.
Life is a lot like the ocean…full of waves. Some waves are fun to ride, but many leave us struggling to keep our heads above water. Whether you are struggling with depression, anxiety, PTSD, substance abuse, addictions or other habits that don't serve you well, poor self esteem, life transitions, challenges with relationships, work-life balance, aging or caregiver burnout, you deserve to have compassionate and competent support along the way. With an  approach that is tailored to meet your needs and is grounded in evidence-based practices, our work together will enable you to navigate the ups and downs of life so you can truly thrive. No matter what is going on.
I obtained a Masters In Social Work at Metropolitan State University of Denver and am a professionally trained Licensed Clinical Social Worker. My professional training coupled with my lived experience, which includes losing my father at a very young age, being recovered for many years from an eating disorder, raising five children (yes, you read that right!) ranging in ages 17-28, and being married for over 30 years, gives me a unique ability to support my clients in their growth. I am passionate about helping teen girls and women of all ages, people in twelve-step recovery programs, and my work in hospice and palliative care has also given me the experience to help aging adults and their loved ones to live with more vitality and joy.
While I find the Internal Family Systems(IFS) model to be extremely healing, my loyalty to you comes before my loyalty to a specific approach. We can glean from a variety of other clinical approaches including but not limited to EMDR, DBT, CBT, Somatic, Emotional Freedom Technique. 
Clients describe me as authentic, down to earth, and easy to talk to. As a human being right there on the front lines of life with you, I welcome the opportunity to support you on your journey!
Learn how to pronounce Chaya correctly by visiting this link.
Insurance Accepted
Client Age
Locations
Online Therapy Session

No Physical Location, CO
Online Therapy
Chaya "Hiya" Parkoff offers online therapy sessions through scheduled appointments. All Westside providers have access to HIPAA compliant and secure teleconferencing software to protect client privacy. Instructions to access a scheduled session will be sent directly by the provider leading up to the appointment.
Degrees & Licenses