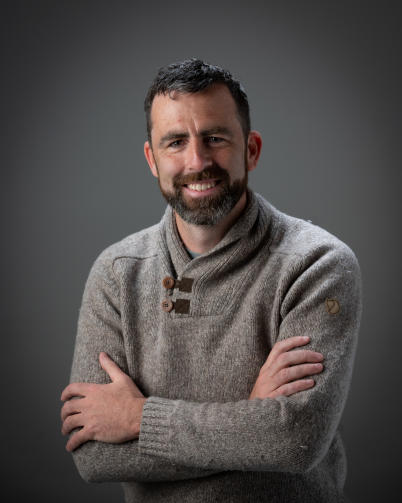 Barry Fowler -
LPC

Available starting 12/4/2023 at 8:00 AM. Book now.
Offers sessions in-person and online
Barry will help you explore your inner values and how you can live a life in alignment with those values.
I am from IreIand, and I graduated from Naropa University's stellar Contemplative Psychotherapy program. I use meditation and mindfulness practices to deepen an understanding of the mind and emotions as a path to reduce suffering in our lives. After graduating from Naropa, I then worked for 4 years at Lutheran Medical Center West Pines' Behavioral Health Outpatient Program, (BHIOP) teaching Dialectical Behavioral Therapy (DBT) in group settings, and also in-patient psychiatric care. I have seven years' experience in private practice individual psychotherapy.
What this means for you is that I am there for you in all kinds of challenges, with practical tools and techniques you can easily adopt in crises and in everyday life towards the goal of making your life better. I specialize in coping with anxiety and depression, and with personality disorders. I also work with Mood disorders, obsessive/compulsive behaviors, teens, marriage/divorce, and male relationships. For OCD, I use Reid Wilson's approach to coping with obsessional behaviors, which is an alternative to frontline exposure therapy methods. I do not specialize in trauma counseling or substance use counseling. However, I can be of help in process addictions such as sex/pornography addiction.
Before we begin, I will typically reach out to you and have a brief phone conversation about what's going on with you, and how we might work together. We'll then likely have what is called an intake session, which is a sort of information gathering process, and beginning at least from the second session, we'll get into the meat and bones of what is going on in your world. By the end of the second session, you will have some practical skills you can use to make your life better. We'll develop further skills as sessions progress, to the point where you will have a comprehensive suite of skills you can lean in to face all kinds of challenges, both interpersonal and internal. We will also explore what your inner values are and how you can live a life in alignment with those values, and how you can develop greater self-compassion to reduce suffering in your life.
Kaiser Approved Therapist
Barry Fowler has been credentialed as an in-network Kaiser Permanente provider. Westside will be able to bill your Colorado Kaiser Permanente plan for the mental health services provided.
Verify active Kaiser status
Insurance Accepted
Client Age
Locations
10200 w 44th Avenue ste 101

Wheat Ridge, CO 80033
Online Therapy
Barry Fowler offers online therapy sessions through scheduled appointments. All Westside providers have access to HIPAA compliant and secure teleconferencing software to protect client privacy. Instructions to access a scheduled session will be sent directly by the provider leading up to the appointment.
Degrees & Licenses