Overcoming Loneliness During COVID
Overcoming Loneliness During COVID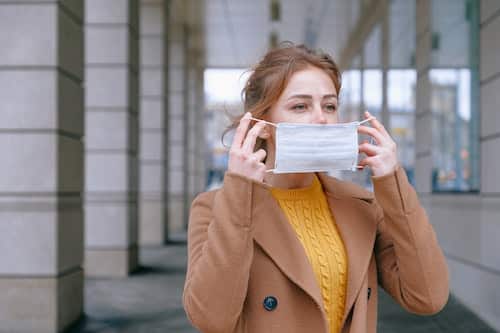 These are unprecedented times. Life as we know it has changed for the time being. We don't know when or if things will be back to normal. The world is struggling with a pandemic never seen before.
While different illnesses have different symptoms and aftereffects, COVID has a unique effect- loneliness.
We are used to going out daily for work, shopping or recreational activities. To be forced to stay at home for months on end can be disconcerting. The physical isolation and social distancing practiced due to COVID leaves people vulnerable to loneliness. It is worse for people who have caught the virus. Compulsory self-isolation in quarantine can lead to loneliness and depression.
Loneliness and its effect on mental health
Humans are social creatures. Social interactions are necessary for our mental well being. All of us may have felt lonely at some point in time. But this pandemic has brought along a prolonged spell of loneliness.
The stress of catching the virus and resultant complications can add to our mental worries. The constant need to keep ourselves and our surroundings sanitized, and the continuous information about the virus can leave us jittery. This leaves us vulnerable to mental health issues like anxiety or depression.
Coping with loneliness
We should proactively make strategies to cope with this forced loneliness. There are various methods to ensure that loneliness does not overwhelm you and leave you depressed.
Set up a timetable
Staying at home does not mean you lose control of your life. Making a schedule for your daily activities will give you a feeling of being in control. Don't laze around. Have a fixed time for waking up, eating your meals and exercising.
Keep yourself informed
Keep up to date information about the latest advice and developments regarding the spread of the virus. But resist the temptation of watching the news for hours or forwarding unreliable information on social media. It will add to your panic. Limit your source of information to reliable websites.
Journaling
Keep a journal to note down your daily feelings. After some days, you will be able to notice a change in your feelings. Write about any issues that disturb you.
Physical activity
Find time for regular physical activity. Physical activity will boost your immunity and mental health. Social media is filled with fitness videos. Find one that suits you. You could also do Yoga, Tai Chi or low impact workouts.
Recreation
Staying at home does not mean you should not have fun. An interconnected world gives you increased opportunities to pursue hobbies or improve your talent. Think of a hobby you always wanted to indulge in but never found time for. Now is the time for it. Find all the books you wanted to read. You can join online book clubs. Try out some exciting new dishes.
Online courses
The internet offers you a world of opportunities within your home. You can sign up for new courses which will help you professionally. You can also pick up new languages or new skills. There are various groups online which thrive on shared interests. Join a couple of groups that cater to your interests. You can learn a musical instrument or new dance steps from the many videos on social media.
Connect
Physical distancing need not prevent us from connecting with each other. We can always make phone calls or write letters. Check on your elderly relatives who are most vulnerable to loneliness. Organize birthdays and anniversaries using video chat calls. You can play games online with your friends or colleagues. The online world offers multiplayer games where you can enjoy playing games with strangers. You can start a conversation or respond to other people's posts on social media.
Pamper yourself
Now is the time to take care of yourself more than ever. Eat healthy food. Sleep well. Adopt relaxation techniques. Give yourself a foot massage. Indulge in homemade face packs. Go for an elaborate hair care routine. Drink herbal tea. Watch your favorite movies. Go through old photo albums but avoid ruminating over negative things. Download an adult coloring book. Many museums and tourist spots offer a virtual tour of their attractions. Go ahead and indulge yourself.
Asking for Help
Even after all your attempts, if you still find yourself battling anxiety or depression, ask for help. Tough times call for tough measures and there is no need to be embarrassed about asking for help. Remember, these tough times won't last forever.
A trained therapist will help you to combat your negative feelings. Therapy sessions are offered online or in-person, which will help you to clear the clutter in your mind and face the future confidently. Schedule an appointment with a therapist in Denver or nearby area that meets your needs.