Kaiser Addiction Counseling in The Greater Denver Area
Kaiser Addiction Counseling in The Greater Denver Area
How One Can Take Control Of Addiction Tendencies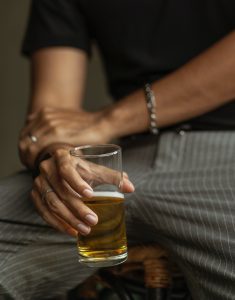 The first step is to fully recognize the tendency to get overly attached to one thing after another, substituting one addictive substance or activity for that of another. Once this recognition has occurred then a therapy program of change can truly begin. Naturally, the substitute addiction never really decreases the underlying need, so like the proverbial hamster in a cage one constantly seeks out distracting substitutes such as sexual activity, over-dependence on another person, material possessions, exercise, food, and alcohol or drugs. Beyond the initial, requisite step of recognition, the usual therapeutic direction taken by licensed therapists, is to help the client identify more exactly what the underlying need is. Typically this is a large and mostly unrecognized emotional negativity – a very painful set of emotional reactions – which the client is trying by addictive behavior to avoid. With the help of a counselor or therapist, one tries to stop running, face what the matter is, recognize where it came from, and begin substituting a positive process for the negative, addictive one. This positive process may be extensive and take many months to put in place one step at a time. It may include forgiveness, revisiting traumatic memories in a way that reduces their pain, assertiveness training, rational thinking, relationship building, improving communication, addressing family relationships, and engaging in positive, health and mental health building activities. There are numerous qualified Kaiser therapists and licensed mental health counselors in and around the Denver area who specialize in alcohol abuse counseling and treatment.
When a Family Member Becomes an Addict
When a Family Member Becomes an Addict Substance abuse is a disease. Without professional help, your loved one may not recover. Due to the sensitive nature of this issue, never take it upon yourself to tell your loved one to stop abusing alcohol or drugs. Instead, calmly tell your loved one why you believe there is a substance abuse issue at hand, and explain what steps can be taken to receive treatment.
Therapy for Someone in Your Family Who Is Abusing Alcohol or Drugs
When it is alcohol abuse, drug addiction, behavioral addiction or an addiction to such things as prescription drugs, there are encouraging and nurturing strategies to assist your family member with the habit advise to seek mental health counseling before it worsens.
Educate Yourself on the Dependency
It's important to first understand the inner workings of the dependence itself, before you
attempt to help. There are lots of online resources and social workers that will assist you to become more educated on the topic. Likewise, obtaining advice through Alcoholics Anonymous, Al Anon, or Narcotics Anonymous meetings is an effective approach to take.
Watch for Signs

Some common signs to search for include financial difficulties, sudden mood swings, high-risk behaviors, lack of attendance to work or other duties, poor grooming, delayed or disrupted speech, poor sleep patterns, and red eyes.
Attempt Family and Individual Treatment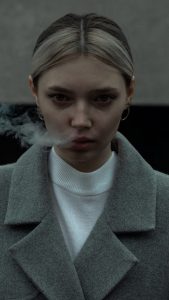 If your addicted family member isn't receptive to help, then individual therapy and family therapy are options which are viable. Professional therapists often know the correct plan to take when managing addicted individuals. Substance Abuse Counselors can help figure out what's the best option is per situation.
Be Available with Your Support But Not with Your Money

It's crucial that you're frank and open on an emotional level. Express your feelings lovingly about the dependence. Do not let another family member's judgment or your judgment take the
place of an open, fair, emotional exchange. But paying for things
like rent and groceries or behaviors that empower the addiction can backfire.
Take Care of Yourself

Giving priority to the addicted family
member's feelings and issues might result in forgetting to
take care of yourself. During the recovery procedure, it is good to admit your own feelings on the topic. Ignoring your
feelings could lead to emotional despondency, which is not helpful for anyone in your family. So, while helping your family member recover, don't forget about your own needs. Many people seem to be living happily ever after, but if everyone is enjoying themselves then why is our society suffering from drug or alcohol use, abuse and dependence? We may use these terms interchangeably, however there are some important differences between them.
Abuse
Abuse occurs whenever one is drinking alcoholic beverages or taking drugs to change or take control of one's frame of mind in such a way that is dangerous or deleterious to self or others. Abuse can happen because of many challenges in life such as legal issues, health issues, work issues and family or love issues. It can have a substantial, negative impact on many aspects of life; for example, it may ruin relationships with friends or family, encourage aggressive, criminal, or violent behavior, and lead to substantive problems with finances. It can also result in addiction, known in professional circles as "Dependence," which constitutes one of the most serious and potentially life-ruining or even life-threatening problems one can have.
Addiction and Addiction Counseling
Use or abuse of alcohol and drugs can be seriously addicting, constituting a very risky and dangerous activity. With addiction, one frequently and in large quantities consumes alcohol or drugs despite the fact that social, psychological and/or physical problems have developed from such use. This can be a very chronic condition and is considered an illness that requires therapy, often begun in a facility and followed by outpatient therapy in the community. Addiction is also progressive in character – and may get worse as time passes. Additionally the addict frequently is in denial about the degree and extent of the problem. A great many counselors and practitioners believe  that addicts first have to accept that they have a serious issue before therapy can help and then treatment planning will be evaluated . There are a number of highly trained Kaiser addiction counselors in the Denver area with advanced licenses and certifications who are available to help people with drug or alcohol problems. Substance Use Disorders-Mental disorder involving the abuse or dependence on a substance that is ingested in order to produce a high, alter one's senses, or otherwise affect functioning