How to find the best Kaiser Permanente therapist for you
How to find the best Kaiser Permanente therapist for you
Kaiser Permanente has around 13 million members with a variety of health plans. If you're one of them, you may be wondering how to find the best provider for you.This post will outline a few ways to help you find the provider who best meets your needs.
1. Be open about your needs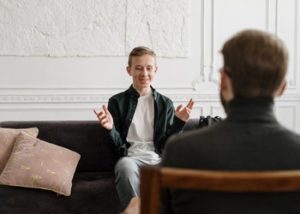 Your therapist will do their best to understand your needs and suggest a suitable treatment from the information you share. In general, you should be honest about:
a. Symptoms.
b. Experiences.
c. Objectives. 
Your safety should take priority above everything else. 
2. Be yourself and be assertive
This will ensure that the therapist will take your concerns seriously and will not dismiss anything as irrelevant. Ensure that you do not push anyone away by being rude, but stand your ground if necessary and do not let anyone dismiss you too easily. 
3. Explore additional benefits
For a Kaiser Permanente policyholders, non-therapy options like support groups and online blogs are available at no additional cost on various topics.
4. Put effort into your sessions
You will get the most out of therapy by keeping your appointments and scheduling new ones as outlined on your treatment plan. After all, they were customized to your needs. Being realistic and cooperative about your sessions allow your therapist to help you as much as possible.
5. Try different approaches
Before you settle into a specific Kaiser Permanente plan, ask about any other services being offered. They can be any of the below options:
a. Group sessions.
b. Individual therapy.
c. Sessions with a psychiatrist.
d. Psychological counseling sessions.
e. Empathetic paramedical teams.
Tips for scheduling an appropriate appointment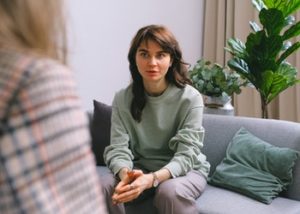 To schedule the most appropriate appointment using your Kaiser Permanente insurance, keep the following in mind:
i. Be very specific and clear about your issues and goals. 
ii. Try to talk to the counselor instead of with a supporting employee. Most offer a quick 5-15 chat to get acquainted.
iii. Make sure that the sessions will lead toward a goal.
iv. Don't hesitate to find answers to any questions that will improve your levels of comfort. 
v. Try to find out the experience the therapist has in dealing with people who have faced similar issues. If possible, try to get some more in-depth knowledge about your counselor's views and opinions regarding the problem. 
Please note that even if you go through all these tips, your first session may not be perfect. Don't be disheartened, and continue with the sessions. If needed, you can always request another therapist with whom you may "click" better.