How to find a good LGBTQIA+ Therapist
How to find a good LGBTQIA+ Therapist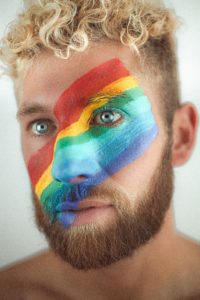 Finding the right therapist can be an exhausting task, which makes identifying a specific one from a queer-affirmative niche all the more difficult. Though there are multiple sources available to help find the right match, it's hard to know exactly what to look for. You might come across allies and other LGBTQIA+ therapists, but you'd still need to screen them to know if they're right for you. Narrowing down the list becomes a lot easier when you know what boxes need to be ticked before scheduling your first appointment.
Identify your goals for therapy
Knowing what you need help with is a great way to filter leads. By creating a rough outline of specific areas you'd like to focus on in therapy, you can cherry-pick only those therapists who specialize in it. Researching your therapist's specialties is of utmost importance. When your goals are aligned with their area of expertise, the process becomes a lot smoother and less exhaustive. If you are unclear on what you'd like to achieve through therapy, you could pick a few broad categories to start with. Since mental health is a diverse field of study, most therapists include basic issues of anxiety and depression in their scope. However, this does not entirely guarantee that they would be queer-affirmative in their approach. Once you narrow down your leads based on their specialties, it's crucial to look into their background.
Research their qualifications
The best way to know if a therapist can manage your concerns is by going through their licenses and educational background. In some cases, younger, less experienced therapists could be more LGBTQIA+ affirming than those who have been in the industry longer. Age need not necessarily play a role, but their level of training is what determines the outcome of therapy. Although qualifications and experience don't always guarantee the right match, it's good to note if they come from a strong background. Regardless of experience, knowing the variety of certifications they carry can help you decide if they'd be a good fit for you. Reading up a bit on the different types of licenses can give you a better idea of what they are capable of helping you with.
Read reviews and referrals
Client testimonials are a great way to assess what other people have to say about the service. Not only would this tell you if the therapist is qualified, but it will also give you an idea of the experiences other clients have had. Reviews are the most convenient way to gain more information about a lead without having to do much groundwork. Similarly, referrals work in the same capacity. Receiving a referral from a trusted source is another helpful method to find a therapist who can manage your requirements.
External sources to consider
If you do not have access to referrals or testimonials, there are multiple online sources that could help you. With several readily available therapy-specific search engines, you can gain access to a vast amount of leads at the tip of your finger. Although, browsing through online repositories featuring comprehensive profiles of therapists could be more confusing than helpful. Luckily, most sources come with filters to select which specific niche you'd be interested in exploring. Besides this, directly engaging with the LGBTQ community can help generate more leads on gay-friendly therapists. Colorado is known to have numerous communities and organizations that celebrate and protect gay rights. The Center on Colfax at Denver is one such example where members of the community can interact at large. Other cities to note that highlight and embrace queer-specific communities are Arvada and Westminster. Whereas Aurora, Littleton, and Lakewood are said to rank higher in terms of LGBTQ equality. If you'd like to consider online therapy in these areas, Humana's health insurance plan should be able to cover you.
Explore health insurance benefits
Certain health insurance providers like Kaiser Permanente are known to cover mental health services for LGBTQ-specific clients. Having been recognized as a leader in LGBTQ health care, Kaiser's network might have the kind of resources you're looking for. In addition to offering in-house services, they also cover out-of-network therapists under their plan. If you are covered by Kaiser Medicare, you have access to a wide range of LGBTQ-specific services to choose from, based on your needs.
Don't be afraid to take it slow
Finding the right therapist for you won't necessarily happen overnight. Since this is an investment in your mental wellbeing, it's best to approach the process slowly. Unless you are in immediate need of help, do not rush the process. There are several emergency helplines available for urgent cases, but if you have the time, be patient with it.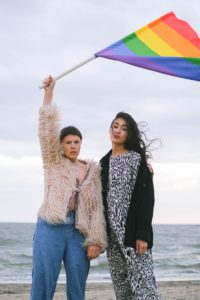 It might take a few sessions with different people before you find your match, but do not let that dishearten you. Continue your search until you find someone you click best with because the right therapist is always worth the wait. Click the link to find LGBTQIA Therapist https://www.ale.staging.westsidebehavioralcare.com/therapist/specialty/lgbtiqa/