Greater Denver Area Kaiser Therapist, Mental Health And Self-Esteem
Greater Denver Area Kaiser Therapist, Mental Health And Self-Esteem
A Few Causes of Low/ Poor Self-Esteem
The beliefs you will have about yourself often appear to be statements of truth, although truly they're really only opinions. They tend to be based on the experiences we've had in life and the messages that these experiences have given us about the type of people we are or want to be. If our experiences have been unfavorable, our beliefs about ourselves are prone to be detrimental, too. As we grow up we take the voices of people who have been important to us as fact. We might criticize ourselves in these sharp tones and make the same negative comparisons. Our experiences create a foundation for conclusions about ourselves; i.e., judgements about ourselves as individuals, our worth, adequacy, and degree of success. We might name these conclusions The Foundation. The Foundation is the view of the self that lies at the heart of self-esteem, and if it is mostly negative and shaped in childhood, it's usually biased and inaccurate, sometimes to the extreme. It is prone to be shaped on the basis of misunderstandings about experiences rather than the true picture, an unhelpful and outdated lens through which the entire world is viewed. If your ready to take the next step to healthy self-esteem schedule an appointment with a Kaiser therapist in the Greater Denver area today. https://www.ale.staging.westsidebehavioralcare.com/therapist/specialty/self-esteem/
What are the signs of self-esteem issues?
Signs of low self-esteem include:
saying negative things and being critical about yourself
joking about yourself in a negative way
focusing on your negatives and ignoring your achievements
blaming yourself when things go wrong
thinking other people are better than you
thinking you don't deserve to have fun
not accepting compliments
avoiding challenges for fear of failing
alcohol abuse, substance abuse
Healthy Self-Esteem And Self-Care Tips During COVID-19
As unprecedented and overwhelming as the coronavirus pandemic has been, it is noteworthy to consider a fact- human beings have a wonderful ability to adapt to circumstances. It's perfectly normal to feel stressed out now and then. As a result of the pandemic itself, and fearing that you may catch the virus, there is the additional overwhelming feelings of dealing with new safety protocols. The adjustment may be long or short, and you may need some self-care tips along the way. When novel information is thrown at you on an almost daily basis, you can't help but feel low. There is also the helplessness that you feel for your loved ones, not just in terms of yourself. If you care for seniors and children, you need to think of them too. People, either working from home or physically attending their office, also have a lot on their minds. Pausing for a moment, and collecting your thoughts helps. It will keep you focused and aid you in remaining calm while releasing poor self-esteem. Stopping and taking a deep breath can be a great stress reliever.
Uncertain times
Uncertain times require actions of an equally robust nature to deal with daily living and can create poor self-esteem. You may feel anxiety, anger, fear and sadness. Maybe you feel them at different times or all at once. You may feel confused combined with negative thinking. Physical reactions may take the form of headaches, fatigue, sleeplessness and muscle tension. Taking care of yourself is integral to your own well-being and create positive self-esteem. It also plays a role in your life if you're caring for others. Below you may discover some pointers that you can use to look after yourself.
Physical well-being For Positive Self-Esteem
Physical health is as important as mental health. Both go hand in hand and each complements the other equally and increase's quality of life. Here are some suggestions:
Exercise several days a week. This is time out for you and your own personal space that goes with it. Whether it's a ten-minute walk you're taking, or a rigorous gym routine, make it a habit. If you are living in a place where the weather is fine (no one expects you to walk on sleet), then exercise or walk outdoors. You will feel energized and refreshed.
Give your body its fuel. Maintain a well-balanced diet, with loads of fruit and veggies. Drink a lot of water.
Practice deep breathing and stretch as much as you can.
Getting seven to eight hours of sleep each night is ideal. You may not get it every night, but see that you are sleeping well more often than not. Avoiding Alcohol/ Substance Abuse.
Get outside. You can go to the grocery store or run errands, always maintaining social distancing and donning your mask.
Take care of your mental health and create positive self-esteem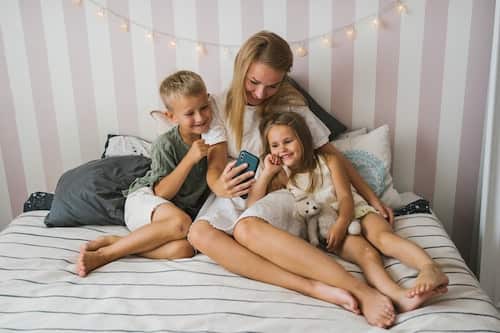 Being mentally healthy can be a serious challenge in these times. Self-care tips involve things that you can do to alleviate stress, worry and create positive self-esteem. Below is a brief guide to being focused and not letting your thoughts run wild and being aware of a person's self-esteem.
Think of the present. Be grateful for the day ahead and live it to the best of your ability.
Fix a daily regimen and stick to it. A routine brings structure into your life, while keeping you busy at the same time.
Pursue a hobby. Read a book or listen to some music.
Take note of what others are doing to help you and your community at large. Take part in community activities – many community members are partaking in contributing any way they can, like helping out the elderly or donating supplies and money to local organizations. Blood donation drives are popular too.
Technology can be a wonderful thing to keep in touch and stay connected. Connections and inter-personal relationships are important at this time. Maybe a loved one needs to lean on you, and maybe you need emotional support too. You can have a check-in schedule with family and friends as this gives you something you can look forward to.
Keep your personal belief system intact. Have faith in whatever you believe in.
Depend on news that's reliable – facts are important, as there's a lot of hearsay out there.
Seek help if you need it
If any feelings that you may be experiencing become persistent and interfere with activities of daily functioning, contact a mental health provider. These may manifest as emotions that you cannot manage, anxiety that escalates in you feeling like you're losing control, trouble focusing on daily living activities and responsibilities. Reach out to friends and family to help achieve positive self-esteem . The pandemic has wrought havoc, but it has also brought sympathy and brotherhood.
How to Find The Best Therapist for You And Your Positive Self-Esteem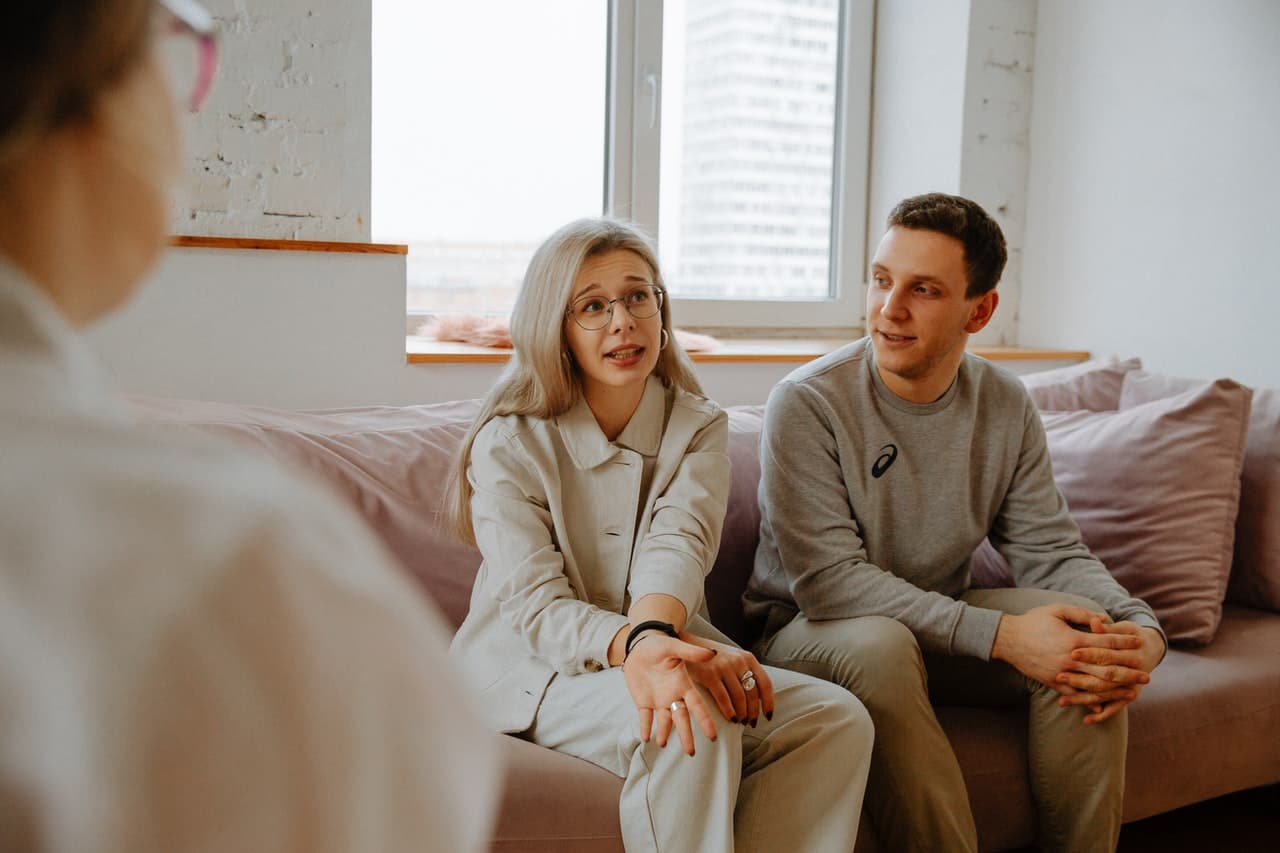 A lot of us take very good care of our physical well-being from eating right to exercising regularly. But what about your mental health? Do you take care of your emotional, psychological, and social well-being as much as your physical health? Mental health is extremely important, whether you are a child, adolescent, or adult.
Just like you would see a doctor when feeling unwell, it is important to see a therapist for your mental health to achieve and maintain positive self-esteem . However, with a therapist, you may need to go in for multiple sessions. So, it is important that you share a good comfort level with your therapist and find one near you in Denver and surrounding areas. You may need to talk about uncomfortable subjects or share details about your life. It becomes easier if you share a good comfort level and rapport with your therapist. Also, your therapist must be good at what he does. Only then can you benefit from your sessions.
With so many qualified Denver Kaiser therapists available, how do you make sure that you choose the best one for you? Here are some tips:
Consult with friends and family
If someone in your family or friend circle is seeing a therapist, it is a good idea to consult with them. Ask them if they like their therapist. If they do, you might want to go in for an initial consultation to see if they are a good match for you. However, just because the therapist made a great impact on your friend does not mean that it will work out the same way for you as well.
Listening to your gut can sometimes be the best thing you can do. If you don't feel comfortable with your friend's therapist, look elsewhere. If you are not comfortable letting the therapist know your innermost feelings, your sessions may not be effective at all.
When looking for a therapist, look for one who is good. Don't start consulting someone only because their office is 5 minutes away.
Check online
What do you do if no one in your friend circle or family is consulting a therapist? Use the Internet. Check out some reliable websites that list therapists and their qualifications. Don't look at the yellow pages. Almost all reliable websites will only list a therapist if they have an advanced degree in their discipline and have up to date certification or professional licensing.
These websites will also let you know the specialty of the therapists and how long they have been practicing. Once you narrow down a few names, you can always do a Google search on them. If they have a website or a blog, check them out. You will get a fair idea about the therapist by looking at what they write or what is written about them.
Remember, not all good therapists may have a web presence. Resort to the Internet only if you do not get a reference from your friends, family, or people you know.
Be aware of your preferences
Therapy can only be effective if you and your therapist like each other. You must be able to communicate well and have a mutual willingness to work together. When selecting a top-rated therapist in Denver, choose the one you feel you can work the best with. To make the correct choice, you must be aware of your preferences. Do you have a gender preference? Who do you feel more comfortable talking to- a man or a woman? Do you want to talk to someone your age, or do you prefer someone older or younger? Do you want your therapist to have the same religious beliefs as you? It is also okay if you have no such preferences. The idea is to select a Greater Denver Area Kaiser therapist you can connect with.
Check the credentials of the therapist
It is important to choose a well-qualified therapist. Therapists can have a lot of accreditations and you must choose one according to your mental health concerns.
Your licensed therapist must meet the Colorado state requirements, which may include the following:
Clearing a licensing test
Clearing a background check
Completing a stipulated number of supervised hours
Maintaining continuing education credits
Choose a therapist who is a licensed medical health professional and follows the code of ethics and guidelines. Make sure you choose the one that specializes in an area of your mental health concerns.
Analyze
Whether you have your first consultation over the phone or in a room, it is important to analyze how you feel. Do you feel weird or awkward? Do you feel that the therapist understands you? How do you feel about the therapist? Analyze everything.
It may not be possible to determine at once if you have chosen the right therapist. However, if you feel that you are not a good match, you can always look for another therapist. Your healing is more important than who your therapist is.
Caring for your mental health is extremely important. If you do need to see a therapist, you need the best one for you. The process of finding the best therapist may be slightly cumbersome and time consuming, but it is well worth the effort.
Don't Suffer Alone
Although you may be told that you can deal with your issues on your own, there is no good reason to suffer and struggle alone, especially when help is just around the corner. Every single day millions of Americans of all ages lead more healthy, more productive lives with the help of psychotherapy provided by educated, licensed, and highly skilled therapists. Therapy in Denver and nearby areas, or personal counseling, can help you handle problems by instructing you in strategies to take care of stress and unhealthy ideas or behaviors. It can help you function at a higher level on a regular basis. Therapy also strives to increase your overall sense of well-being by using a range of strategies involving relationship building, dialogue and communication, coaching and key behavioral changes.
Therapy can be carried out by a wide range of therapists:
Trained and licensed therapists are experts in helping you discover hidden resources of strength and courage that will help you address emotional issues. Therapy alone may be enough treatment for an individual coping with mental health issues. Nonetheless, depending on the problem and its severity, therapy may need to be combined with medication. An educated therapist will work with you or your loved ones to devise an acceptable therapy plan.
Ready to schedule an appointment with a Greater Denver Area Kaiser Therapist? Schedule online