Finding A Good Psychiatrist
Finding A Good Psychiatrist
Finding A Good Psychiatrist
Asking yourself, what's the need for a good psychiatrist?
Treating patients having trouble with mental disorders can be very tricky and sometimes dangerous too. Mental disorders have many forms. It can include substance abuse, schizophrenia, bipolar disorder, depression, anger issues, paranoia, or even eating disorders. Depression or any form of mental disorder may lead to serious physical health damage. So finding a psychiatrist with absolute in-depth knowledge on the subject they are dealing with is really important.  Mental illness is something that someone should not take lightly. More than 300 million people are affected by it globally, and among them, 256 million suffer from depression. According to NAMI reports of 2019, around 20.9% of adults and 16.9% of youth in the US have mental disorders. In cooperation with Kaiser Insurance, we are here to help you find the best psychiatrist for you in no time. 
Find yourself the best therapist
The right therapist is tough to find. You may end up having countless sessions with your counselor without having any positive outcome. Not finding the right therapist may lead to the wrong treatment, which is far worse. Join Kaiser Insurance and get the best psychiatrists in Arvada, Aurora, Denver, Lakewood, Littleton, Westminster.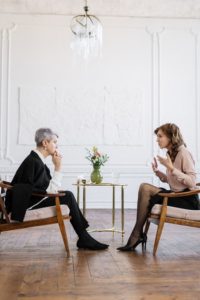 Seeking online therapy
It sometimes happens that you can't find the exact kind of therapist or therapy within your locality or near your residence. If that is the case, then seeking online therapy is the best way for you. You can contact and appoint your therapist without being physically present. The whole regime, guided by a top-notch security system, will be conducted via your phone or desktop/ laptop.
Know your therapist's specialty
Every psychiatrist specializes in different aspects of mental illness. They go through different training procedures before they are assigned to clients. Make sure your psychiatrist has received the right amount of training. Our incorporation with Kaiser Insurance has made a list of our specialists to appoint you as your best fit.
Sort your therapist with your insurance coverage
Thinking of paying your psychiatrist's fee by Insurance? Then pick the best therapist by channelizing your searches to those who accept your insurance coverage. It is an easy but smart way to avoid a hefty expenditure right away. Being one of the most popular insurance companies, Kaiser Insurance helps you get the most economical plans. All of our psychiatrists accept Kaiser Insurance.
Questions are important
Learn more about your therapist and their working background. You should have information about their experience, areas of expertise, and therapy methods. Also, know if they have faced similar cases as yourself. 
Determine a particular budget
It is a fact that therapy has become expensive these days. But there are reasonable ones and even free sessions too. For instance, online therapy can prove to be much more economical than going and seeing a therapist in person. Therefore, thoroughly go through the probable expenses and fix a budget not to bear any additional expenses.
Apply Hit and Trial Methods
Before finding the right doctor, you may have to try several therapists. It is a necessary step for a few. Not every specialist is the right fit for you. So be open-minded.
What To Avoid?
Now that you know how to find the right therapist/ therapy for yourself, let us go a little deeper! Read along to find things you should stay away from while picking the right kind of therapy: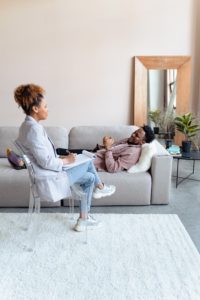 Therapists who claim to cure you totally
However pessimistic the statement may sound, it is a hardcore fact. Therapy indeed has significant impacts on a person. But that does not happen overnight or at the wink of an eye! It's a time-consuming process, and at times takes years to achieve. Therefore, any such claims of curing you might be an exaggerated promise.
Specializing in everything?
That doesn't sound right. Often, you would come across therapists who specialize in multiple disciplines. Choose to stay away from such kinds. Therapy in itself has its categories and demands categorical specialization. Each category specifies a particular therapeutic purpose. There exist phony counselors too. Be Aware! 
Know your comfort
Therapy helps you to comfort your mind. Doctors should know their boundaries and maintain professional relationships. If you don't feel respected by your counselor, you must stop the session immediately.
Conclusion Find yourself the right psychiatrist with us. You can also avail yourself of Kaiser Insurance and receive financial counseling. Click the link to find a psychiatrist: https://www.ale.staging.westsidebehavioralcare.com/psychiatrist/