Common Issues Addressed By Kaiser Therapists 
Common Issues Addressed By Kaiser Therapists 
Common Issues Addressed By Kaiser Therapists    Kaiser Permanente is a healthcare service provider with an illustrious history of excellence and quality. The popularity of the Kaiser Permanente Insurance program over the years speaks for itself. Patients and their families have had a wonderful experience working with some of the industry experts handpicked by Kaiser Management. Kaiser Therapists have a high regard in the medical fraternity. The extensive training program rendered at the Kaiser Permanente ensures the Kaiser Therapists as most suited to handle patients with medical issues. There are many general issues that are addressed by the Kaiser Therapist. At Kaiser Permanente, the focus is upon providing support to patients suffering mental and neural disorders. These issues usually require qualified and customized treatment based upon symptom and severity.
Depression – Depression is defined as a disorder of the mood. It can be defined as a feeling of sorrow, loss, or rage that interferes with an individual's daily activities. It's pretty popular, too. The Center for Disease Control and its Prevention reports that 8.1% of adults in Americans suffer from depression. Individuals in the age group of 20 and up has had depression in a certain 2-week period between 2013 and 2016. People feel depression in a number of forms. It can conflict with your everyday work, resulting in a loss of time while lowering productivity. Relationships and certain underlying health problems may also be affected.
Anxiety – Anxiety is the normal reaction of the body towards stress. It's a sense of anxiety or uncertainty for what's coming. On the very first days of school/college, going for a work interview or chatting, mos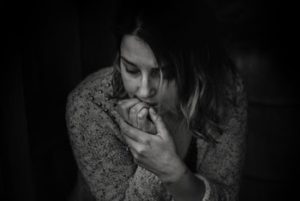 t people would feel nervous and anxious. But if symptoms of anxiety are severe, lasting more than 6 months, interfering with your life, you might suffer from anxiety disorder. In context of anxiety disorder, you can have a sense of panic all the while. It is really intense and even crippling. This form of anxiety can cause you to avoid pursuing things that you enjoy. In severe situations, you could fear entering elevators, crossing a street, or perhaps even exiting your house. When left unchecked, fear tends to get worse. Anxiety disorders are a prevalent type of mental illness and can impact anybody at any period. As per the American Psychiatric Association, girls are more prone than boys to have anxiety disorder detected.
Attention deficiency hyperactivity disorder (ADHD) – Attention deficiency hyperactive disorder (ADHD) is a psychological disorder that can induce excessive levels of obsessive and compulsive behavior. Individuals with ADHD can often have difficulty concentrating their concentration on a particular task or sitting for extended periods. Both children and adults may have ADHD. It's a condition that the American Psychiatric Association (APA) acknowledges.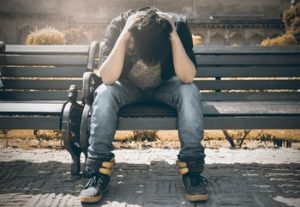 In order to make ADHD identification more accurate, the APA has divided the disorder into three groups or forms. These types are primarily inattentive, predominantly hyperactive-impulsive, and a mixture of both.
Bipolar Disorder – Bipolar disorder is a psychiatric condition characterized by severe mood swings. Symptoms can involve an exceptionally high disposition called mania. They could also contain periods of depression. Bipolar disease is also called as bipolar disorder. Another popular name for bipolar depression is manic depression. Individuals suffering from bipolar disorder may have difficulties performing regular activities at work or at school and maintaining relationships. There is no solution, but there are a range of medical services available that will help in better relief from symptoms.
Obsessive Compulsive Disorder – Obsessive-compulsive disorder (OCD) is a persistent psychosocial disease marked by obsessions that lead to compulsive behavior. Individuals would routinely double check to be sure that they have closed the front gates or would wear their lucky sneakers on the nights of the game. Simple routines or behaviors that keep them feeling better. OCD goes past double testing or observing a game day practice. Anyone suffering from OCD feels forced to follow those rituals constantly, even if they wouldn't want to, to the point of even hindering their lives needlessly.
Anorexia Nervosa – A lot many people are concerned over gaining way too many pounds. Yet for some the concern becomes obsessive, resulting in a neurological condition anorexia nervosa. Anorexia nervosa is a dietary disorder that can lead to extreme weight loss. An individual with anorexia is worried about calorie consumption and weight. Individuals with anorexia nervosa consume an exceedingly low carb diet and carry an intense fear for gaining weight. They always feel better as they lose their weight. They may even indulge in excessive workout. Anorexia is often diagnosed among teenage girls. However, it is reported in both older as well as younger men and women.
Kaiser Therapy There are more such issues addressed by the Kaiser Permanente Insurance Program. Common issues are the widely reported services which require service on most occasion. Kaiser Permanente insurance program always ranks high in these disorder treatments preferred choice. Click the link to find therapist https://www.ale.staging.westsidebehavioralcare.com/therapist/