Child Therapy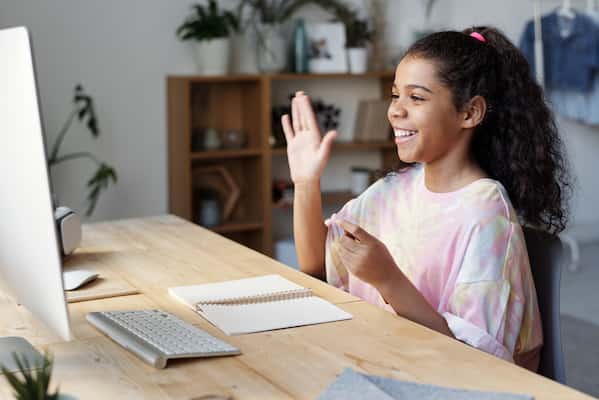 Child therapy resembles therapy and counseling that is similar to what is experienced by adults. Therapy, in and of itself, offers a space that is safe for the child to come out with his or her problems. It offers an empathetic shoulder, not to cry on, but one that uses effective tools to bring about an alteration in thinking and feelings. This brings about a positive behavioral change. Clients in child therapy get emotional support and help to meet focused goals. Clients who are children, much like adults, resolve conflicts, comprehend their thoughts and feelings, and try to find answers to questions in their daily lives.
The practice of child therapy
In child therapy, the stress is on letting children know they are not alone, while helping them to fully realize their problems. Child counseling can be practiced with a single child, or with a child and a parent or parents. A counselor or therapist leads the way. The therapist is trained to deal with children, and has insights into parenting and parental behavior. Child therapy is best accomplished by the use of non-verbal techniques, like art, role-play and games.
Areas covered under child therapy
Child therapists cover a range of problems that deal with children and are related to the following:
Bullying
Abuse of a sexual nature
Abuse of a verbal/emotional nature
Abuse of a physical nature
Death of a family member, friend, or any other loved one
Child relocating or family/one parent relocating
Mental illness in the family or child, such as depression, anxiety, and OCD (obsessive-compulsive disorder)
Childhood trauma
Abuse of a substance or addiction to a substance in the family
General therapy goals
Every child who attends therapy sessions is an individual in his/her own right and every problem should be treated as such. Still, with situation-specific goals in mind, child therapy focuses on these goals normally:
Developing and improving the child's emotional vocabulary
Building a structure of self-esteem within the child
Promoting normal and healthy development
Improving the child's skills in communication
Doubtful parents
Parents may not be sure whether their children need therapy or not. Many parents hesitate to approach a child therapist as they feel therapy is akin to a stigma and "people will talk". Nonetheless, if signs and symptoms are ignored, the parent could be doing more harm than good. Going into child counseling is not taboo these days, and more often, children are helped so that they can function well in the future. Furthermore, it's important to note that therapy is not a permanent phenomenon. If goals are reached, and the child is perfectly able to function, therapy goals are considered met.
When to look for a therapist
If a parent or guardian is unsure of his or her child needing child therapy, there are signs and symptoms that could be indicators. Any one or more of these, along with parental concern, is a good reason to take the child for a therapy assessment.
A drop in school grades that happens suddenly
Loss of appetite/drastic gain or loss in weight
The expression of suicidal thoughts
Self-injurious behavior, such as slashing on the body, etc
Drug or alcohol consumption
Aggression that is unwarranted
Sleep problems, including having nightmares frequently
Incontinence and other physiological symptoms like headaches, despite no apparent physical cause (as determined by a physician)
Worry or fear/anxiety of a persistent nature
Obsessive thoughts and compulsive behaviors, like excessive washing of hands
Social isolation like staying away from friends, as well as not participating in activities they'd otherwise like to do
Talking about "voices" they hear in their heads
Parents will likely be able to tell when their child behaves in an odd way, away from the ordinary.
Other behaviors that warrant a visit to the therapist
Additionally, children may exhibit other behaviors that make a parent ask questions. Depression and hopelessness that just won't go away should be concerning to a parent. Sometimes children display constant exaggerated reactions or a preoccupation with themselves.
Parents as participants
Parents who decide for their children to go in for child therapy have to be committed to the whole process and be completely engaged. Parents are free to question the therapist to gain a full understanding of the therapy process. They must talk to their children about going into therapy as well. Finding a good time and a comfortable place to have a chat about therapy is vital. The most important thing to emphasize is that the child is not in trouble or at fault. Therapy is a way to find out if there is a problem, and then offer help. Listening to children is of the utmost importance. Child therapy may take any one of three forms, such as Cognitive Therapy, Interpersonal Psychotherapy and Family Therapy. Very young children benefit from Play Therapy, as it is conducive to their age.