Self-esteem and cosmetic surgery
Self-esteem and cosmetic surgery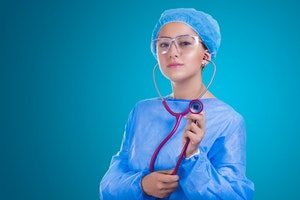 People who have significant psychological issues or disorders are more likely to undergo cosmetic surgery. Their mental health may also actually deteriorate following surgery.
A team of researchers from the Evidence for Policy Information and Co-ordinating Centre (EPPI Centre) reviewed 192 studies on cosmetic surgery and mental health.Those who had undergone cosmetic surgery were much more likely to have been in an abusive relationship or to suffer from psychological issues such as depression, and in particular Body Dysmorphic Disorder (BDD).
Psychological treatments such as Cognitive Behavior Therapy (CBT) were shown to be more effective at reducing depression and other mental health problems in those with BDD than the surgery itself.
Ginny Brunton from the research team said:
"These issues must be discussed with patients before they undergo treatments such as face lifts or nose reconstruction. It is crucial that at-risk patients are aware that their mental health may be affected for the worse, rather than the better. Doctors must be aware of issues underlying requests for cosmetic surgery, who is at risk of poor outcomes, and explore fully with patients the reasons for seeking cosmetic procedures, all potential results, and possible alternative solutions. It should be emphasized that while the evidence did not allow us to conclude that the surgery had caused these problems, or that the relationship or mental health issues were what led the patient to seek cosmetic procedures, the findings are strong enough to suggest the need for further investigation.