Adolescent Therapy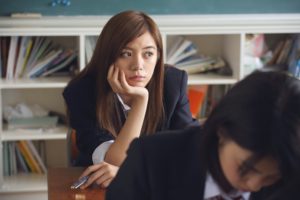 Signs of Emotional Difficulty in Adolescents
Mental health issues can strike anyone, irrespective of their age, nationality, gender and physical location. But emotional or mental problems in adolescents can be especially concerning.
Adolescence is not an easy time of life, and as a result it's common for adolescents to face mental and emotional issues due to overwhelming problems and pressures during this stage.
Early detection and treatment is the key to preventing severe mental health issues from cropping up during adulthood. It can be difficult to tell if a child is troubled, but some adolescents show telltale signs of difficulty. Some of these signs are as follows:
Excessive anxiety and worry.
Fearfulness, low mood or excessive sadness.
Confusion and difficulty in concentrating on tasks.
Frequent mood swings, including euphoric feelings.
Strong or prolonged feelings of anger or irritability.
Social withdrawal and lack of interest in daily activities.
Change in sleeping patterns.
Feeling abnormally fatigued.
Lack of appetite.
Hallucinations or delusions.
Lack of perception of feelings.
Substance abuse and/or addiction.
Medically vague physical problems.
Suicidal thoughts or tendencies.
Self-harming behavior.
The above symptoms can be signs of depression, eating disorder, post-traumatic stress disorder, substance dependence, psychosis, school difficulties, relationship issues, family stress, or any other, related problem common to adolescents. Parents should watch out for these signs so that the issue can be presented to a licensed therapist at the earliest possible convenience.
It is important for parents to approach a psychologist or therapist who specializes in treating adolescents and who can offer effective counseling sessions. Parents should remember that help is always available and that it depends on how and when you ask for it. Taking actions at the earliest opportunity can make a huge difference in the lives of children and adolescents suffering from emotional problems or disorders.